BAFX™ Bluetooth OBDII Scan Tool - For Android Devices Only
BAFX™ Bluetooth OBDII Scan Tool - For Android Devices Only
BAFX™ Bluetooth OBDII Scan Tool - For Android Devices Only
Product Description
The BAFX™ Bluetooth OBD2 reader connects to your 1996 or newer OBD2 compliant vehicles and then can be synched via bluetooth with your Android based phone / notepador Windows Computer to send and receive real-time vehicle information & read/clear the OBD2 check engine light!
ALL VEHICLES SOLD IN THE USA AFTER 1996 MUST BE OBD2 COMPLIANT AND OUR OBD2 READER WILL WORK WITH THEM ALL!
WATCH WHAT THE OBD2 READER CAN DO!
With the BAFX™ bluetooth adapter you will be able to:

Read and clear diagnostic trouble codes (DTC)

display and read

engine data such as RPM

Vehicle Speed

Long Term Fuel Trim

Short

Term Fuel Trim

Timing Advance

Intake Air Temp

Air Flow Rate

Oxygen

Sensors

and so much more!
(Specific data available is dependant on your vehicles available OBD2 sensors)

100% satisfaction guaranteed or your money back!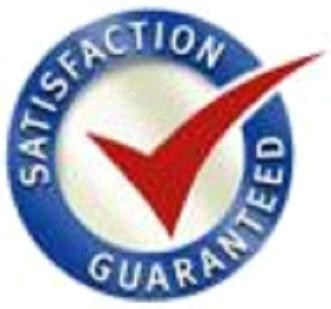 This device can only be used with Android based phones or Windows based computers
Not APPLE compatible at this time
Device supports ALL OBDII compliant vehicles 1996 & Newer located in the USA
Our Bluetooth OBDII scanner is compatible with:

FORD, CHEVY, TOYOTA, HONDA, LEXUS, MERCEDES, BMW, AUDI, HYUNDAI, KIA, MAZDA, MITSUBISHI, NISSAN, VW, SUZUKI, JAGUAR, LAND ROVER, CHRYSLER, GM.......

AND SO
MUCH MUCH MORE!

Unlike OTHER Bluetooth OBD2 readers, ours supports ALL OBD2 protocols!


SAE J1850 PWM(41.6Kbaud)
SAE J1850 VPW(10.4Kbaud)
ISO9141-2(5 baud init,10.4Kbaud)
ISO14230-4 KWP(5 baud init,10.4 Kbaud)
ISO14230-4 KWP(fast init,10.4 Kbaud)
ISO15765-4 CAN(11bit ID,500 Kbaud)
ISO15765-4 CAN(29bit ID,500 Kbaud)
ISO15765-4 CAN(11bit ID,250 Kbaud)
ISO15765-4 CAN(29bit ID,250 Kbaud)
SAE J1939 CAN(29bit ID,250*Kbaud)
CAN(11*bit ID,125*Kbaud)
To use the OBD reader you will need to obtain a third part Android App OR PC software

The most popular Android app known as Torque is only $5 from the Google market though there are many other programs availabe for even less!
With your adapter you will also receive a mini CD containing some DEMO and Freeware to test out on your computer, full versions of this software need to be purchased seperately and run anywhere from $10-$100 depending on your needs
FAQ

Q) Why spend a little more to purchase ours rather than the ones selling for a few dollars less?
Q) Will this work on my vehicle?
Q) Will this work on my: Acura, Alfa Romeo, AM General, Aston Martin, Audi, Avanti, Bentley, BMW, Bugatti, Buick...... ETC ETC ETC

Q) I have received the unit but lost the paper with the pairing code?
Q) My vehicle is not located in the USA, will it work? OR My vehicle was not purchased in the USA, will it work?
Warranty Information
1 Year Warranty from date of purchase. Please see our warranty page for further details or send us a message with any questions!
Product Reviews
Write Review
Showing reviews 1-10 of 57 | Next
CAN Compatible

Posted by Unknown on 29th Sep 2016

Paired with no trouble, works great with Torque Pro. I added Advanced EX for Nissan to get oil temperature.

Works everytime!

Posted by Felix Hernandez on 26th Sep 2016

Had another knock off brand and that would crap out almost every time i tried it. I bought this one and i have mever looked back. Works great every time. Well worth the money.

Happy

Posted by Haakon on 10th Sep 2016

Works as advertised. Not sure if it automatically turns off when I turn my car off. But it doesn't seem to be a problem yet. (battery draining).

Works fine.

Posted by Bruce on 8th Sep 2016

Used the Torque free app and it seems to work just fine. The only reason for 4 stars is the size. It's about 3 inches long and protrudes just a bit too far when the port is on the driver's side.

Love It!

Posted by Zach on 25th Jul 2016

Works great on my 2007 Volvo S80!

Excellent

Posted by Shahar Or on 24th Jul 2016

Works like a charm.
I don't know almost anything about this technology.
I only know that I can get the data. I wouldn't know if it is all the data or not. It seems enough, to me. 2003 Ford Focus in Israel.

Works

Posted by Charith on 6th Jun 2016

2014 IS250

Great product

Posted by Zarko Vukajlovic on 30th May 2016

I have tried it on more than one car and it works great!

Great

Posted by Koren on 6th May 2016

The product is as described, very easy to use and also shipment was very fast
I would recommend it for every person who has a car.

Works Great

Posted by Unknown on 8th Apr 2016

Easy to use, Fast to boot up, Good value. Using Torque.
Showing reviews 1-10 of 57 | Next
Find Similar Products by Category